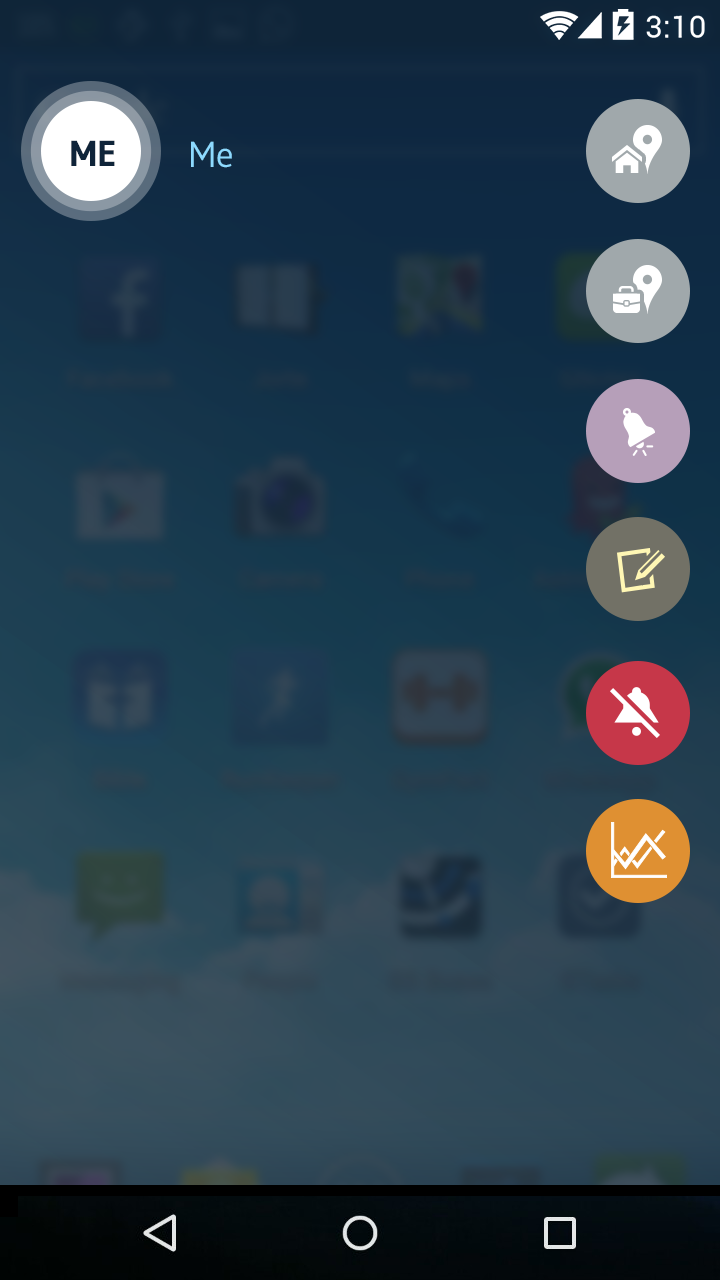 The "Me" contact is located in the Favorites tab and enables preforming actions with the person you love most:YOU.
The actions are:
Navigating Home or Work using Google Maps.
Setting a Reminder.
Writing a Note.
Switching to silence - For a period of time or according to your meetings (sync with Google Calendar).
In addition, we've added some cool statistics you can check such as: total number of calls, average call duration, your number one contact and more!
Note that currently you cannot edit the Me contact, and deleting it will remove it until next installation.
We're planning to add more features to this contact so we'd love to hear your feedback!